Une illusion d'éternité
Malo Chabrol, Lucas Buti
Marseille // France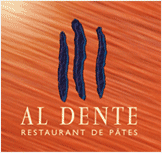 Constituée de Malo Chabrol, diplômé de l'ENSA Paris-Belleville, et Lucas Buti diplômé de l'ENSA Marseille, l'équipe se compose de deux architectes.
De parcours, influences et savoir-faire différents, leur complémentarité est leur principale force. Partageant les mêmes préoccupations, leur travail s'oriente dans une direction commune.
Ces deux architectes place la relation entre l'architecture et le paysage au cœur de leur travail. Qu'il soit naturel, construit ou immatériel, le lieu est la matière première de leur réflexion. Ils installent leurs architectures dans un souci de continuité historique.
Dans une recherche permanente de contemporanéité, ils puisent dans le patrimoine, récent comme ancien, une source de références inépuisable. Il s'agit toujours de concevoir avec et en fonction du déjà-là.
Collaborant depuis plusieurs années, ils démontrent dans leurs projets une attention et une conscience dans l'acte de construire, leur souhait étant toujours de faire sens.
Composed by Malo Chabrol, graduated from ENSA Paris Belleville, and Lucas Buti graduated from ENSA Marseille, the team is formed by two architects.
From different backgrounds, influences, knowledge, their complementarity is their main strength. Sharing the same concerns, their work is moving towards a common direction.
They both place the relationship between architecture and landscape in the hearth of their work. Natural, built or immaterial, the place is the raw material of their thinking. Historical continuity is the prime concern of their architecture.
In a permanent search for contemporaneity, they draw for heritage, recent as ancient, an endless source of references. They design always with, because and according to the already-there.
Collaborating for several years, their projects show a permanent consideration and conscience in the act of building, with above all a wish to make sense.
L'architecture trouve son ancrage temporel dans ses dimensions constructive et formelle.

Constructive d'abord, la permanence y est toujours recherchée mais aucun édifice ne peut se prévaloir d'une quelconque forme d'éternité.

Formelle ensuite, elle est versatile, elle est soumise aux lignes courbes de son histoire. Cependant, passées les apparences, les invariants sont là.

Ici, l'installation expérimente une impermanence physique face à une permanence formelle.

Des colonnes toscanes transparentes en écho à celles de l'Hôtel de Griffy sont posées sur de légères assises. Sous ces colonnes s'écoulera la matière qui les constitue.

Ces étranges sabliers amèneront les visiteurs vers une lente contemplation de la disparition d'éléments architecturaux plurimillénaires.

Une fois la matière écoulée, il ne subsistera plus dans la cour que des formes architecturales figées dans une illusion d'éternité.

La matière disparaît, la forme reste.




Architecture finds its temporal anchorage in its constructive and formal dimensions.

Constructive first, permanence is always sought but no building can claim any form of eternity.

Formal next, it is versatile, it is subjected to the curved lines of its history. However, beyond the appearances, the invariants are still there.

Here, the installation experiment physical impermanence facing a formal permanence.

Transparent Tuscan columns echoing those of the Hôtel de Griffy are placed on light seats. Under these columns will flow the matter which constitutes them.

These strange hourglasses will lead the visitors to a contemplation of the disappearance of multi-millennial architectural elements.

Once the matter has passed away, there will be nothing left in the courtyard but architectural forms frozen in an illusion of eternity.

The materiality disappears, the form remains.